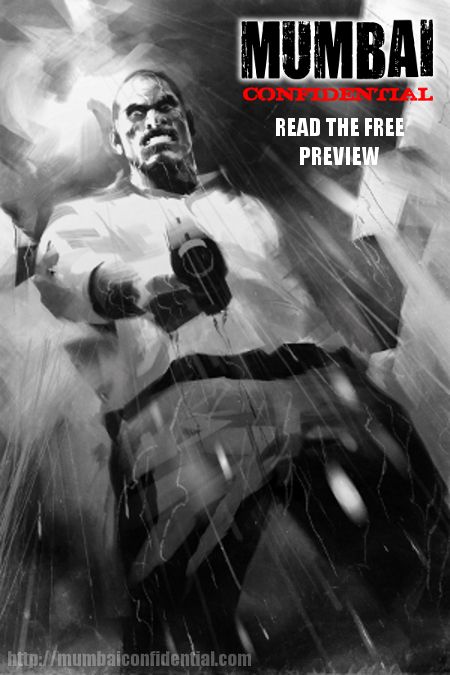 So, we have an updated preview for Mumbai Confidential, in full painted grayscale goodness. Vivek Shinde has done an amazing job and I'm indeed lucky that he's my collaborator on this one.
The earlier preview was done in a no-frills b/w style (with an eye towards cheaper publication costs), but once Vivek did some explorations and a full chapter in the painted style, there was no looking back 🙂
You can check out the upated preview and read the details over at the Mumbai Confidential site.
About Mumbai Confidential
Mumbai Confidential is a crime noir comic book series (about the infamous encounter cops of Mumbai) created by Saurav Mohapatra and Vivek Shinde [more…]